Robotics Articles from the Current eMagazine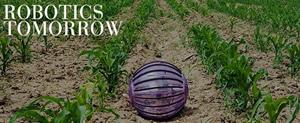 Why I Automate: Vickers Engineering
02/27/14, Contributed by, Association for Advancing Automation (A3)
Robotics allows us to draw a different level of employee. Employees that aren't just looking for a paycheck, but looking for a career.
Interview with Jim Gruszczynski of Nabtesco Motion Control
02/27/14, Jim Gruszczynski, Nabtesco Motion Control
In the near future the more advanced the equipment becomes we must produce more skilled labor. This is great benefit to the US in that companies themselves will be helping educate their employees and improving the workforce.
2013 Nanotechnology Patent Literature Review
02/27/14, Contributed by, McDermott Will & Emery Nanotechnology Affinity Group
Similar to computers, nanotechnology is both an enabling technology and a technology sector in its own right. Nanotechnology is prolific in the research and development of almost every economic sector, from aerospace to medicine to energy.
The Unmanned Platform Common Control System (CCS)
02/27/14, John Sutton, QinetiQ North America
The CCS prototype was developed for the U.S. government and its goal is to simultaneously control multiple unmanned assets in various environments (water, air and ground).
The Less is More Approach to Robotic Cable Management
02/13/14, Contributed by, Igus
There are different options available for guiding and protecting cables on six-axis robots. Three well- known solutions include flexible tubing, enclosed dress packs and robotic cable carrier systems.
Robotics Stories of the Day
Submitted on: 03/06/14, 10:31 AM

SimpleCV library for Python:
WHAT IS IT?
SimpleCV is an open source framework for building computer vision applications. With it, you get access to several high-powered computer vision libraries such as OpenCV – without having to first learn about bit depths, file formats, color spaces, buffer management, eigenvalues, or matrix versus bitmap storage. This is computer vision made easy... (cont'd)
Spherical Parallel Manipulators
Submitted on: 03/03/14, 11:24 AM
The Agile Eye by Gosselin, Université Laval: The Agile Eye is a 3-DOF 3-RRR spherical parallel manipulator developed for the rapid orientation of a camera. Its mechanical architecture leads to high velocities and ac
Robot Launch 2014 Startup Competition
Submitted on: 02/27/14, 04:50 AM
From Robot Launch: Robot Launch 2014 is open to any robot startup pre/partial Series A. We're looking for startups with prototypes and business mo
Google Project Tango
Submitted on: 02/21/14, 10:28 AM
From Johnny Lee and the ATAP-Project Tango Team: What is it? Our current proto
Timo Boll vs. KUKA Agilus Robot
Submitted on: 02/19/14, 10:05 AM
From KUKA's Youtube page: On March 11th 2014
Today's Robotics Headlines
Featured Robotics Product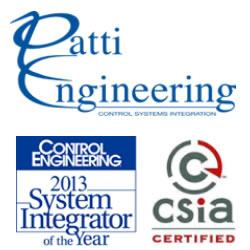 Patti Engineering knows system integration. Our technical expertise in electrical control and information systems combines to provide you with the right solution for your automation needs, asset/energy management, product distribution, production information, and complex control applications. Our niche is that we embrace our customers' problems, where other companies have walked away. Therefore, we have built systems, machinery and equipment for clients that are the world's "onlys." Founded in 1991, our information and control systems are used for retail distribution, manufacturing plants, water/theme parks, libraries, law enforcement, military, municipalities, waste water, food industry, ice arenas and college/universities.
Featured Robotics Company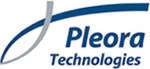 (Kanata, ON, Canada)
Pleora Technologies invented high-performance frame grabbers and embedded hardware for the delivery of video over Gigabit Ethernet, and leads the market in video interfaces for USB 3.0 and wireless. Pleora engineers reliable video interface solutions for system manufacturers and camera companies serving the military, medical, and industrial automation sectors, with a focus on shortening time-to-market, reducing risk, and lowering system costs. Visit www.pleora.com
Upcoming Robotics Events and Conferences