The IMU-10 is the perfect solution for inertial navigation applications requiring absolute accuracy and high performance
Unmanned Systems 2013

DE LEON SPRINGS, Fla.--Sparton Navigation and Exploration (NYSE: SPA) is introducing an enhanced MEMS based sensing Inertial Measurement Unit (IMU-10), at AUVSI's Unmanned Systems North America symposium August 12-15, 2013 in Washington D.C. Sparton's IMU-10 has 10 degrees of freedom and provides industry leading accuracy. The IMU-10 inertial navigation system has uncompromised resolution especially when operating within challenging environments. The IMU-10's user-programmable NorthTek™ interface provides ultimate flexibility during integration and countless platform customization options.
"The IMU-10 is the perfect solution for inertial navigation applications requiring absolute accuracy and high performance," said Jim Lackemacher, Vice President and General Manager of Sparton Navigation and Exploration division. Jim also adds, "Sparton's inertial systems provide limitless customizations via the NorthTek™ Development System."
Features of IMU-10:
*10 DOF High Performance Inertial Measurement Unit
*Enhanced MEMS sensing technology
*High speed synchronous sampling of all sensors
*Sculling and coning compensation
*High speed data logging capability to off-board µSD card
*Ruggedized enclosure
*Low power consumption with power management functionality (Sleep Mode)
*Powerful user programmable customizations via NorthTek™ interpreter
*High Speed UART interface (user selectable up to 1MBaud) supporting multiple communication protocols including NMEA and binary
Sparton AUVSI 2013 Events Schedule: Live demonstrations will be held during the AUVSI symposium. Please join us and witness the best-in-class inertial system technology Tuesday, August 13 at 11:45 am, Wednesday, August 14 at 1:15 pm and Thursday, August 15 at 11:15 am(EST).
Sparton Navigation and Exploration will be featured at the "Beyond the Booth" showcase Wednesday, August 14 at 11:30 am (EST).
Throughout the AUVSI show, Sparton will host the following in-booth presentations each day along with live demonstrations.
*AdaptNav™ - Adaptive Sensor Fusion Algorithm at 10:30 am
*Not your Father's Digital Compass at 11:15 am
*Design Considerations at 1:15 pm
*Effective Measurement of Heading and Orientation in Complex Environments at 2:00 pm
*Inertial Measurement Unit - The IMU-10 at 2:45 pm
*Customizable Programmable Inertial Systems: NorthTek™ at 3:30 pm
*Calibration Considerations at 4:15 pm
*Drawing at 4:30pm
Visit www.spartonnavex.com for additional product information and to purchase the full line of Sparton Navigation and Exploration products.
About Sparton Corporation:
Sparton Corporation (NYSE:SPA), now in its 113th year, is a provider of complex and sophisticated electromechanical devices with capabilities that include concept development, industrial design, design and manufacturing engineering, production, distribution, field service, and refurbishment. The primary markets served are Medical, Military & Aerospace, and Industrial & Instrumentation. Headquartered in Schaumburg, IL, Sparton currently has six manufacturing locations worldwide. Sparton's website may be accessed at www.sparton.com.
Featured Product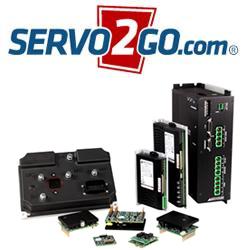 Nippon Pulse's linear stepper series provides a simple motion system at a fraction of the cost of conventional rotary stepper motors and traditional linear motion systems. The LINEARSTEP® series are permanent magnet type stepper motors that enable linear motions without the need for external transformers. The LINEARSTEP® series offers a wide range of customizable options, including various screw pitches, screw lengths, bipolar or unipolar windings, and several operating voltages. With an enhanced Neodymium rotor magnet, the LINEARSTEP® series also offers a large driving force, up to 39.5N at 200pps. These linear motors can be controlled and driven by the same electronics used for rotary stepper motors.