Robotics and Automation - Articles, Stories & Interviews
Robotics and Automation - Featured Story
Robotics and Automation - News Headlines
Event brings together thousands to experience the journey to The Connected Enterprise
Visit www.inside3dprinting.com/santa-clara for further information
Teledyne DALSA, a Teledyne Technologies company and global leader in machine vision technology, today introduced its Piranha4 2k quadlinear line scan camera featuring red, green, and blue (RGB) outputs plus a Near Infrared (NIR) channel for multispectral imaging.
Robotics and Automation - Featured Product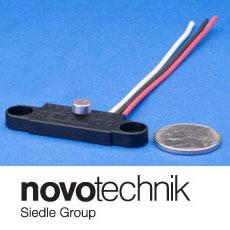 Non-contact rotary sensors measure just 13 x 20 mm. Novotechnik's non-contacting technology eliminates the need for a resistance track and wiper to provide longer life. This technology Utilizes a vertical Hall sensor with a unique cross-structure affixed to a silicon chip. Vert-X 1300 Series of sensors measure changes in the magnetic field as the shaft is turned to provide a 360° measurement range with 12-bit resolution. Designed for robotics, medical devices and scientific instrumentation where small size has to be combined with high precision, Vert-X 1300 Series sensors are available with a wide range of options including: analog, incremental, SPI, SSI, and PWM outputs; custom shaft designs; and customer specific cabling.
Robotics and Automation - Featured Company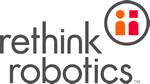 Rethink Robotics is helping to define the future of human-machine interaction today, with robots that are safe, affordable and practical for manufacturing, production and R&D environments. Our revolutionary Baxter collaborative manufacturing robot provides cost-effective automation for a wide range of packaging and material handling tasks. And our Baxter Research Robot provides a humanoid robot platform with integrated sensors and an open software development kit, allowing academic and corporate researchers to create custom applications and drive future innovation.